Satisfied clients are the best recommendation
More than 500 full conference days in Germany, Europe, Asia and overseas. In addition to specialist translations, my core competencies include accompanying and supporting political and trade delegations during negotiations, audits or factory visits.
My services are aimed at both small and medium-sized companies and consulting firms. Executive committees, middle and upper management, as well as public relations offices, event departments and public authorities place their trust in my subject-specific and intercultural competence. You will receive support during audits, inspections, quality management processes and more.
Discretion and client satisfaction are top priorities for me. I will be happy to refer you to my personal contacts, who can inform you of the quality of my work. Alternatively, you can request a copy of my client portfolio.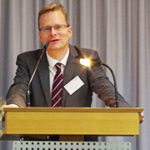 Dr. Martin Illert
Member of the High Consistory / ecclesiastic office of the German Protestant Church
I value the work performed by Matthias Kobro exceptionally highly. His profound knowledge of the specific theological terminology of the Orthodox and Protestant faiths ensures smooth communication in our German-Russian interfaith dialogs. I'm equally thankful for his extraordinary diligence and absolute reliability. Thanks to his high-quality work, Mr. Kobro not only gives our commissions confidence, but also allows us to publish our German-Russian dialogs in a timely manner following the conferences.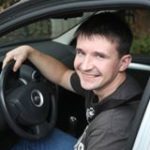 Maxim Sachkov
Stellvertretender Chefredakteur / Za Rulem
As a journalist working for one of Russia's biggest automobile magazines, I often attend press conferences, workshops and driving presentations hosted by different brands. At these events, I often come across the simultaneous interpreter Matthias Kobro. Since I myself speak German well and work with a lot of technical texts in this specialist field, I can assess his high level of professionalism well. Matthias not only has extensive experience in dealing with technical lectures and presentations, but also a sound knowledge of the automotive sector, which is all the more important in our line of work, because the interpretation of technical presentations must always meet the highest standards.